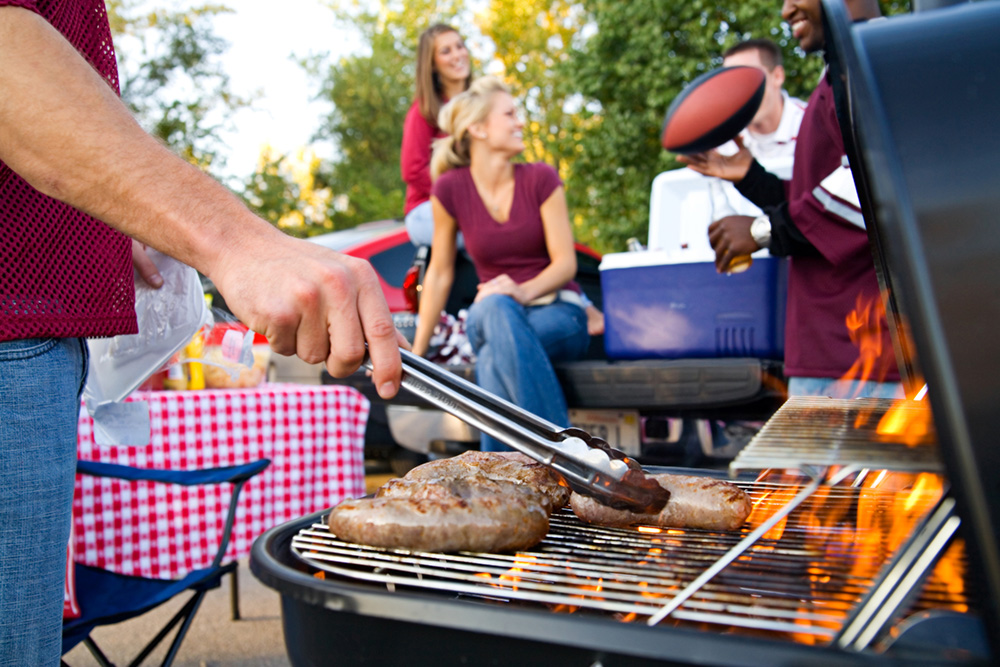 With the advent of alcohol in convenience stores and buck a beer initiative, Ontario's government has vowed to "treat adults like adults," and relax the rules around liquor. The conservative government's latest directive is aimed at sports fans, allowing them to bring their own booze to games by legalizing tailgating.
Tailgating forms a core part of U.S. sporting events: held in the parking lot of a sports venue, fans celebrate with drinks, BBQ and outdoor activities before cheering on their favorite teams.
"We think that people in Ontario should be given the opportunity to be treated like adults and I think it would be kind of fun," Ontario House Leader Todd Smith told Global News. "We've been talking about it for years and years and years and no government has ever given us the opportunity to engage in a good old fashioned tailgate."
Lawmakers are set to vote on the matter, allowing special occasion liquor permits for parking lots near sports complexes. Celebrating teams with food, drinks and entertainment will enhance fans' game-day experience and electrify them before they head toward the stadiums.
Advice accorded by experienced tailgaters includes that tailgaters plan their menu and arrive 3 to 4 hours early – allowing for ample setup time. Grilling is inseparable from the entire experience, and when it comes to cooking equipment, Air bounce Inflatables' repertoire of barbeques, smokers and electric roasters will have your and your neighbors' mouths watering before the game.
Experienced tailgaters also know that interactive activities are fundamental in keeping the parking lot active, social and energized. Air bounce Inflatables will have tailgaters testing their aim with giant beer pong and cactus toss, and their luck on one of our casino style tables and mats.
Allowing fans to support their teams with an old-fashioned tailgate is expected to increase attendance, providing them with a pleasure that was previously only afforded to them at the Buffalo Bills Stadium.
The provincial budget released on April 11th, 2019 also included a plan to introduce legislation permitting municipalities to designate public areas like parks for the consumption of alcohol. Ontario would be joining other provinces including British Columbia, Alberta and Quebec which have empowered municipalities with similar authority.
Our philosophy at Air Bounce Inflatables revolves around improved consumer choice, and convenience; both of which appear to be top of mind in the provincial government's latest budget. Whether Ontarians are rounding up their families for a sunny public park outing, or loading their trucks and heading off to the stadium, Air Bounce Inflatables' event and party rentals are there with them.