Planning a children's party or event? Planning amusing and fun activities that cater to all your guests can be difficult and not to mention stressful. As adults, we need to enjoy planning as much as the kids enjoy partying. Before you get started, it is important to consider including your kids in every step of the planning process and allow them to provide input on food, crafts and entertainment. Let out your inner child, and follow these steps to ensure that your next kid's party becomes an outstanding hit, and more importantly a joyful memory.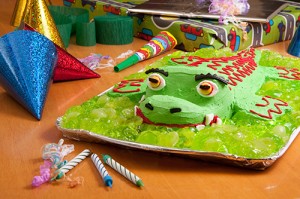 Choose a Theme
Whether the children are animal lovers, outgoing adventurists or Disney enthusiasts, deciding on a theme can create a genuine, life-like experience. Bouncy castles are a wonderful way to incorporate a themed atmosphere in a party. Activities like obstacle courses and outdoor games should complement each other with subject and style. This will immerse young children in a themed playground, filled with imagination. Taking the time to individually select bouncy castles and party rentals can make an enormous difference.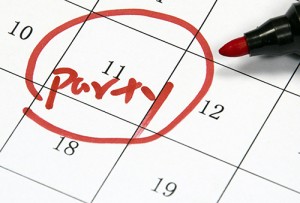 Plan
Having commitment, energy and most importantly, the right party rentals will make every event a success. Establishing a planned agenda for the duration of the party can reduce boredom, and ensure the involvement and cooperation of the entire crowd. It can be as simple as greeting the guests, giving the children free play time in the bouncy castles, enjoying an organized activity and ending it off with a gourmet, savory BBQ cooked with smoked meat.
Entertainment
Simple in theory and very commonly overlooked, entertainment is a vital component to any children's party. It is often enough for children to find joy in just spending time with their friends and family; however, in a group setting the dynamics change dramatically. Adult organized games and group activities become key in creating a pleasant and lively party atmosphere. Party rentals like bouncy castles or giant checkers require minimal adult supervision while ensuring the entire party's participation.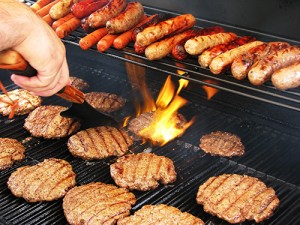 Food
Offer a range of foods, including fresh fruits and vegetables and be aware of any allergies the guests might bear. Smokers and BBQ's are perfect for any outdoor setting and are guaranteed to tease the children with mouth watering smells before the feast. Enjoying an enticing, gourmet dish can bring a flavorful conclusion to the party, and make everybody eager to be invited once again.